2019 Festival Information August 24, 2019
Join us in Kelowna on August 24 for the annual Kelowna Dragon Boat Festival!
Location: Tug Boat Beach
Paddlers Party
The Paddlers Party will be held at Sandhill Winery, 1125 Richter Street. The cost is $10 and we will have a DJ and 2 mobile vendors to purchase food from.
Vendors:
Peter Ze German
Boneyard BBQ
There will also be prizes and 50/50 tickets. Come out and help us celebrate our 20th anniversary in style. Only 200 tickets being sold and they are going quickly!
Teams and spectators should be aware that in the instance of heavy winds, races may be delayed. Please stay close to the race site for information.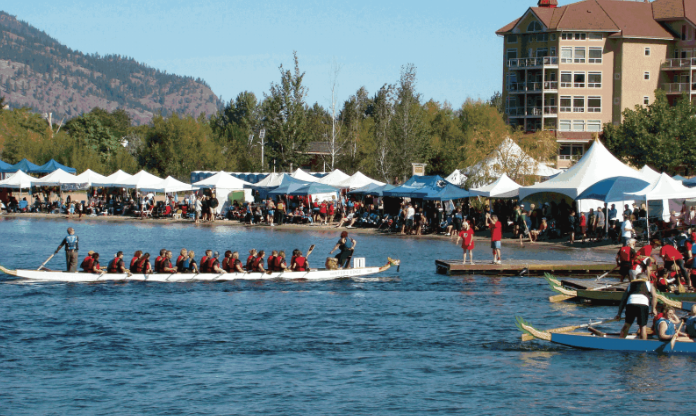 The 2019 Kelowna Dragon Boat Festival is featuring Hotel Zed and Accent Inns for accommodations during the festival. Mention you are participating in the Kelowna Dragon Boat Festival and receive a special dragon boat rate!